NBA

 
team
expands
StellarAlgo
relationship
as part of digital-first, data-driven approach
to customer

 
engagement
Portland, OR – StellarAlgo and the Portland Trail Blazers of the National Basketball Association (NBA) are proud to announce the expansion of their ongoing relationship. Looking to strengthen their digital-first approach to data-driven customer engagement – as well as make their processes more effective and efficient – the Portland Trail Blazers have enlisted StellarAlgo to administer their data warehouse (DW), which goes live July 1.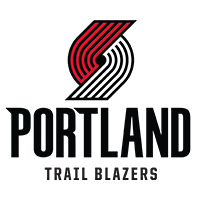 "Recently our organization identified a number of areas we believed could be improved and made to work more efficiently for us and for our customers," said Mike Schumacher, director of business analytics at the Portland Trail Blazers. "StellarAlgo's CDP is the central hub for all our fan data, making it accessible to the entire organization and enabling our sales, marketing, and business intelligence teams to effectively and efficiently execute on campaigns. After navigating a number of challenges with our third-party data warehouse, it was the logical next step to migrate this piece of our data infrastructure to StellarAlgo, where the service and support has consistently surpassed our expectations." 
The team at StellarAlgo worked collaboratively with Schumacher and the Trail Blazers' business intelligence team to identify and understand gaps in their infrastructure and provide a data warehouse solution that provided the accessibility, accuracy, and flexibility the Trail Blazers were looking for, while addressing their overall data warehouse needs. The Trail Blazers data warehouse migration will enable increased automation and ensure seamless integration to-and-from the Trail Blazers' sales and marketing platforms; improve accuracy and deduplication of customer data; give the Trail Blazers' user-friendly access to real-time scan attendance data; and more. Machine learning-backed enrichment attributes and predictive insights provided by the StellarAlgo CDP will also be pushed back into the Trail Blazers' new data warehouse, providing a truly all-in-one data solution for storing, actioning, and measuring the effectiveness of their fan data.
This isn't the first expansion of services for the Portland Trail Blazers – in June 2020, the team was the first StellarAlgo partner to implement dynamic social ad platform integrations and segmentation functionality to help the Trail Blazers marketing team introduce additional layers of personalization to their digital marketing campaigns. The Portland Trail Blazers have been using StellarAlgo's Customer Data Platform (CDP) since 2016 to help them better understand and engage with their fans, gain deeper insight into the lifetime journey of their customers, measure and report on fan activations, and more. 
"It's always a pleasure to work with Mike and the Portland Trail Blazers team, collaboratively overcoming challenges and identifying opportunities using data," said Vincent Ircandia, founder and CEO at StellarAlgo. "Whether supporting their data-driven digital-first approach using our Customer Data Platform, working collaboratively to design workflows that address specific use cases, building a custom data warehouse, and more, what brings us to work every day is the joy and pride we take in helping our partners, like the Trail Blazers, achieve their customer engagement goals."
StellarAlgo's Customer Data Platform (CDP) uses machine-learning technology to enable live audience organizations to gain valuable insights and a thorough understanding of their fan universe. The platform's predictive capabilities enable organizations to discern customer propensities for products and events while also unlocking the 'Why' behind conversion. StellarAlgo works with major and minor league sports franchises, as well as with live annual events, concerts, museums and more, to help organizations better understand and activate the world's most passionate audiences. For more information, please visit stellaralgo.com.  
About StellarAlgo 
Founded in 2016 by analytics experts and professionals from the sports and entertainment industries, StellarAlgo delivers in-depth, actionable data insights to help sports organizations and other live event providers build and monetize the world's most passionate audiences. StellarAlgo's Customer Data Platform (CDP) is a SaaS (Software-as-a-Service) product that collects and funnels an organization's first-party online and offline customer data from multiple, often siloed sources, into a user-friendly single customer view. Working in partnership with more than 85 sports and live event properties, StellarAlgo is the leading CDP for live audience businesses and the only CDP on the market backed by machine learning models trained on more than 40-billion sports-specific interaction data points across over 100-million unique fan records, providing users with immediate access to valuable industry-relevant behavioral data. 
Headquartered in Calgary, Alberta, Canada – with offices in Toronto, ON and Philadelphia, PA – the StellarAlgo team has deep domain knowledge of the sports and entertainment space, with expertise in specific customer and prospect analytics; our strength lies in our ability to not only aggregate an organization's fan data but to provide user-friendly tools that help teams action their data and drive measurable returns. For more information, visit stellaralgo.com. 
About the Portland Trail Blazers
Members of the National Basketball Association (NBA), the Portland Trail Blazers were founded in 1970 and purchased by the late Paul G. Allen in 1988. The team's rich heritage includes 37 playoff appearances, three trips to the NBA Finals, an NBA championship in 1977 and a commitment to community service and sustainability. The Trail Blazers are dedicated to positively impacting underserved kids and their families throughout Oregon and Southwest Washington where they live, learn and play. Portland is the first and only professional sports franchise to receive the prestigious National Points of Light Award for excellence in corporate and community service. The Trail Blazers home arena, Moda Center, is the first existing arena to earn LEED Platinum Certification in 2019 after receiving LEED Gold Recertification in 2015 and becoming the first existing professional sports venue in the world to receive LEED Gold status in 2010. The team is also one of the founding members of the Green Sports Alliance. For more information, visit trailblazers.com.